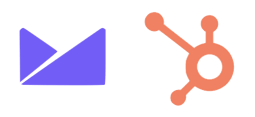 When it comes to marketing integration, we have you covered with

Agent

Dealer!
We have partnered with two mighty partners to bring you the level of marketing tools you need to drive new business to your company.

If you are getting up to speed with email marketing, a great place to start is Campaign Monitor. It is easy to use and very affordable. The integration with AgentDealer is excellent. Combined with our CM Rules Tool, we have extended the workflow to qualify automatically, create, assign, and notify reps when a new lead has arrived. I wish they had this when I was a sales rep.

When you ready to move up, looking for advanced features, HubSpot is the known leader. Now you are going to pay a little more for this one, but it is worth it. Marketing software to help you grow traffic, convert more visitors, and run complete inbound marketing campaigns at scale. They offer various levels and editions to choose from. As your company grows, so can your marketing tools. Like Campaign Monitor, we can also build custom workflows to create prospect deals and notify the salesperson.